Derbyshire Mind is pleased to be able to announce that we are celebrating our 50th anniversary in 2017.
This is a truly a significant milestone for any organisation and as such is worthy of note.
We have been working on plans to mark this appropriately and our intention is that we will hold a series of events and activities throughout the year across the county of Derbyshire.
This will serve both to celebrate the achievements and quality of Derbyshire Mind, but also raise awareness and continue increase the profile of mental health across Derbyshire. We hope that you all will join us is marking this occasion, getting involved in the range of events as they take place and sharing the information to anyone who may wish to take part.
Please keep in touch and ensure you look out for the latest news to find out what else will be taking place as the new year unfolds.
We will announce and highlight the events on this page but will also use, Facebook, twitter our newsletter and other forums to keep people up to date. If you want to ensure that you hear the news as it happens you can join us on Facebook or twitter or you could become a member of Derbyshire Mind – this is free but will mean that you get sent details directly and we would love to be able to increase our membership in this special year. You can join by clicking here
50th Celebrations Updates :
Craft in the Park
Some photos of our Craft in the Park event held at the beginning of October, a great atmosphere and people got to grips with the book folding quickly.
.
Cycling the Trans-Pennine Trail
In early August Graham Jowett cycled the whole of the Trans-Pennine Trail, a coast-to-coast trip covering 215 miles and climbing a total of over 7,500 ft. The route began in Southport, skirted Liverpool and Greater Manchester before climbing through Derbyshire across the Pennines and on to Doncaster, The Yorkshire Wolds, and ended at the North Sea in Hornsea.
You can see more and make a donation here .
50-50-50 challenge
As part of our 50th anniversary Derbyshire Mind is launching the 50-50-50 challenge to raise money to enable us to develop our Enjoying Derby Community Wellbeing project.
Our aim is to have 50 different individuals or groups, raising £50 each, in our 50th year. Congratulations to Georgina Horobin and the Chatterbox playgroup who have already completed their challenges.
Spring Stride success
Our Spring Stride walk took place at Hopton, Derbyshire in April. This was a great success and the good weather helped. We had plenty of walkers on the day, distributed a lot of information about Derbyshire Mind and mental health in general. Congratulations to all for raising a grand total of £422.74
Bouncing for wellbeing
Congratulations to all who took part in the trampoline session at Oxygen free Go in Derby. This was incorporated into our Enjoying Derby walking programme and those who took part were said to have fun! The good news is that we have still got some hours left to use so keep posted as we will be scheduling another event in this year.
Seafish – eat fish and chips for charity!
Congratulations to all customers but particularly Laura and the owners of the Seafish restaurant in Ripley. Their event has now been completed and they have raised £81.72 for Derbyshire Mind. Thank you to all who took part!
Brooksie's Bash 2017
A big thank you to all who took part in the 5k Fun Run & Walk held at Foremarke Hall in July. All tickets for the event were sold out with profits going to Derbyshire Mind to help us continue to support people affected by mental health issues.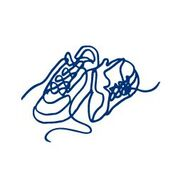 As part of the events at Foremark Hall we also had a family 'Gnome Roam' to complement the day whilst the run is taking place
Up and coming events :
Craft in the Park – Sunday October 8th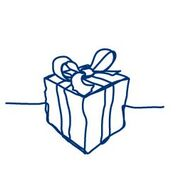 50th Anniversary celebratory monthly prize draw
Do you want to have some fun and raise some money for charity?
As part of our 50th anniversary Derbyshire Mind is launching the 50-50-50 challenge to raise money to enable us to develop our Enjoying Derby Community Wellbeing project.
Our aim is to have 50 different individuals or groups, raising £50 each, in our 50th year.
To kick start this our Vice Chair Georgina Horobin has pledged to be one of the first of the 50 to raise £50, by hosting a coffee morning and craft-a-noon for family and friends.
So what do you have to do?
Step 1. Come up with idea that you like in order to raise money, the choice is yours but if you need some ideas have a look here
Step 2. Register your event on the Derbyshire Mind website (details of how to do this can be found here ) You, or others, can then donate money safely and directly to your challenge
or
contact us so that we can talk with you about using sponsorship forms or other ways of donating the proceeds from your chosen event
Step 3. Have fun completing your event or challenge!!
Step 4. Let us know how you have got on so that we can thank you. If you want to keep us posted we can celebrate your achievement through our newsletters, website and Social Media but this is entirely optional.
ideas for a 50-50-50 challenge
Firstly we would like to say a big thank you if you are considering to take part in the 50-50-50 challenge.
Secondly we want it to be fun for people – so if you are wanting to take part in this but are not sure what to do we are hoping that these ideas may inspire you.
The main thing remember is that it is the taking part that counts, enjoy it, do something that is suitable for you and is not going to cause you any worry or stress. Please also do not worry if you don't reach the £50 target, every single donation will help support the work of Derbyshire Mind and is greatly appreciated.
for more information please contact Sinead Dalton T:01332 345966 M: 07747478583 E: sinead.dalton@derbyshiremind.org.uk
People taking part in the 50-50-50 do so at their own choice and Derbyshire Mind Is not liable for any events or challenges which take place. People are advised to ensure they understand and pay attention to health and safety matters and legislation that may be associated with their event.
Derbyshire Mind is a registered charity – No. 1041116