Move for Mind
This winter get going, have fun, raise money and join the fight for mental health. It's time to Move for Mind! Get involved today!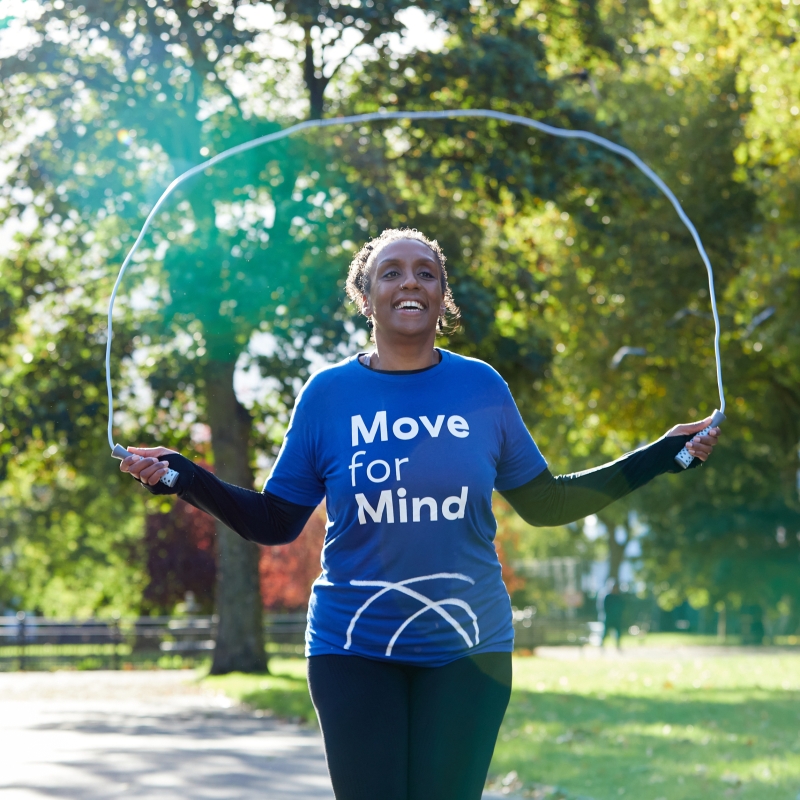 We challenge you to set yourself a 30 day exercise and fundraising goal. What this looks like? That's up to you!

You can dance, swim, walk, skip, do online workouts – so long as you're moving and having fun, it counts.  You choose how you want to get active to raise money, and help us fight to ensure everyone gets the mental health support when they need it.
Want to start a new healthy habit, but not sure how to make it stick? How about knowing that whilst you're doing it, you're joining the fight to campaign for better, more equal mental health services for all.
Access to mental health support is still too often determined by where we live or who we are. At our local Mind, we are working hard to provide community wellbeing services that improve mental health & resilience, build awareness around common mental health conditions, support people to connect with others to reduce isolation, and provide information about local services. We don't want any person in Derbyshire to suffer alone.
But we need your help. Together, we can build a society that fights for the mental health of every last one of us. But to get there, we need your support. Why not consider joining in with our 30 day Move for Mind fundraising challenge.
How do I take part?
The best part is you can do anything you like to take part in Move for Mind. Have a dance round your living room every day, a jog round the park before work or walk along the coast each weekend. You can even team up and take it on with your friends, too.
Just choose your challenge, raise money and help us fight for mental health across Derby and Derbyshire. We'll even send a t-shirt your way when you hit that first £50, and a medal when you raise £150.
When is it happening?
That's up to you! Just sign-up anytime between the 1st December and the 31st January, and start your challenge whenever is good for you.
Your 30 days don't have to be one after another – take your time and have fun. Exercise is personal, so pace it out in a way that works, but make sure you're finished by the 2nd of March 2021.
How We Can Help
Our Fundraising Officer is here ready to offer any help or advice that you might need to get involved with Move for Mind this winter. You can contact Debbie by emailing debbie.locke@derbyshiremind.org.uk  and putting 'Move for Mind' in your email's subject line.
Need any tips on how to make your fundraising challenge a success? We have a page that might help:
Fundraising Tips
Lastly,
Want to help spread the word even further and help Derbyshire Mind raise as much money as possible? Why not download our poster and ask your local community spots if they would consider putting it up?
Download the Move for Mind Poster