2017 was a momentous year for Derbyshire Mind as we reached a significant milestone and celebrated 50 years as an organisation.
Many events and celebrations were organised and Derbyshire Mind would like to say a huge Thank You to everyone who got involved.
Your efforts continue to raise awareness and increase the profile of mental health across Derbyshire. Below is just a small selection of some of the events held throughout the year.
Craft in the Park
Some photos of our Craft in the Park event held at the beginning of October, a great atmosphere and people got to grips with the book folding quickly.
.
Cycling the Trans-Pennine Trail
In early August Graham Jowett cycled the whole of the Trans-Pennine Trail, a coast-to-coast trip covering 215 miles and climbing a total of over 7,500 ft. The route began in Southport, skirted Liverpool and Greater Manchester before climbing through Derbyshire across the Pennines and on to Doncaster, The Yorkshire Wolds, and ended at the North Sea in Hornsea.
You can see more and make a donation here .
50-50-50 challenge
As part of our 50th anniversary Derbyshire Mind is launching the 50-50-50 challenge to raise money to enable us to develop our Enjoying Derby Community Wellbeing project.
Our aim is to have 50 different individuals or groups, raising £50 each, in our 50th year. Congratulations to Georgina Horobin and the Chatterbox playgroup who have already completed their challenges.
Spring Stride success
Our Spring Stride walk took place at Hopton, Derbyshire in April. This was a great success and the good weather helped. We had plenty of walkers on the day, distributed a lot of information about Derbyshire Mind and mental health in general. Congratulations to all for raising a grand total of £422.74
Bouncing for wellbeing
Congratulations to all who took part in the trampoline session at Oxygen free Go in Derby. This was incorporated into our Enjoying Derby walking programme and those who took part were said to have fun! The good news is that we have still got some hours left to use so keep posted as we will be scheduling another event in this year.
Seafish – eat fish and chips for charity!
Congratulations to all customers but particularly Laura and the owners of the Seafish restaurant in Ripley. Their event has now been completed and they have raised £81.72 for Derbyshire Mind. Thank you to all who took part!
Brooksie's Bash 2017
A big thank you to all who took part in the 5k Fun Run & Walk held at Foremarke Hall in July. All tickets for the event were sold out with profits going to Derbyshire Mind to help us continue to support people affected by mental health issues.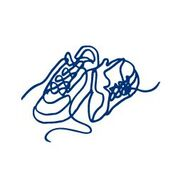 As part of the events at Foremark Hall we also had a family 'Gnome Roam' to complement the day whilst the run is taking place