Support us by fundraising or donating.
Recent Donations
Festive Buddies
the Festive Buddies fun run was a huge success at the end of December and they have raised nearly £3,000 as a result of the run, fundraisers and cake sale
3 Peaks Challenge
"Following a physically and mentally draining 24 hours, the team managed to return safe and sound. We all faced some very difficult conditions, but it was a good feeling to reach the bottom in under 24 hours.
We started the ascent of Ben Nevis at 5.13pm with high spirits, which resulted in Ben Nevis being conquered in just over 4 and a half hours. A great achievement in itself, made even better by the beautiful views we had on the descent.
Sadly, Scafell Pike was very different. To start with, there was a mix up in car parks which caused delays and ultimately resulted in three members of the team not carrying on after they put in a valiant effort to try and rejoin the group. If this wasn't enough to dent the moral, we had to battle through very difficult conditions to reach the sumit. Then to make matter worse, the very poor visibility at the top caused us to get disorientated on the way down. Luckily after a panicky 15 mins, we managed to gain our bearings and begin the descent safely (much thanks to Justin!). We finally reached the bottom of Scafell, soaked through and very cold, in just under 4 hours.
With the moral of the group dented, two cars continued on to take on Snowdon. We arrived at Pen-Y-Pass at around 1.55pm, knowing that if we were to beat the 24 hour deadline we were going to need to complete Snowdon in around 3 hours. However, the mountain had other ideas. After battling through the worst rain imagineable and winds of around 70mph, we reached just over 900m of the 1050m before deciding that carrying on was just too dangerous. Accepting that fate was against us, we turned and made the slow descent back down the mountain, arriving at the finishing point at 5.10pm and giving us a finishing time of 23hrs, 56mins and 41secs.
Although we couldn't reach the top of Snowdon, it is a huge moral victory to do what we did within the 24 hours…especially considering the slow pace we had to endure on Snowdon because of the weather.
A lessons learnt log is already being collated, with the early idea floating around to re-do the challenge in the future with better weather.
On behalf of the team, I just want to say a huge thanks to everyone who offered to sponsor us in doing this challenge. We have managed to raise an unbelievable amount of money for a really good cause, so a big thanks to you all. Once we have the sponsor form back, I will send it round to start collecting the donations".
Matthew White
The amazing D100 team who ran the length of Derbyshire for their chosen charity.
Massive thanks to Ed Watkins who completed his Three Marathon Challenge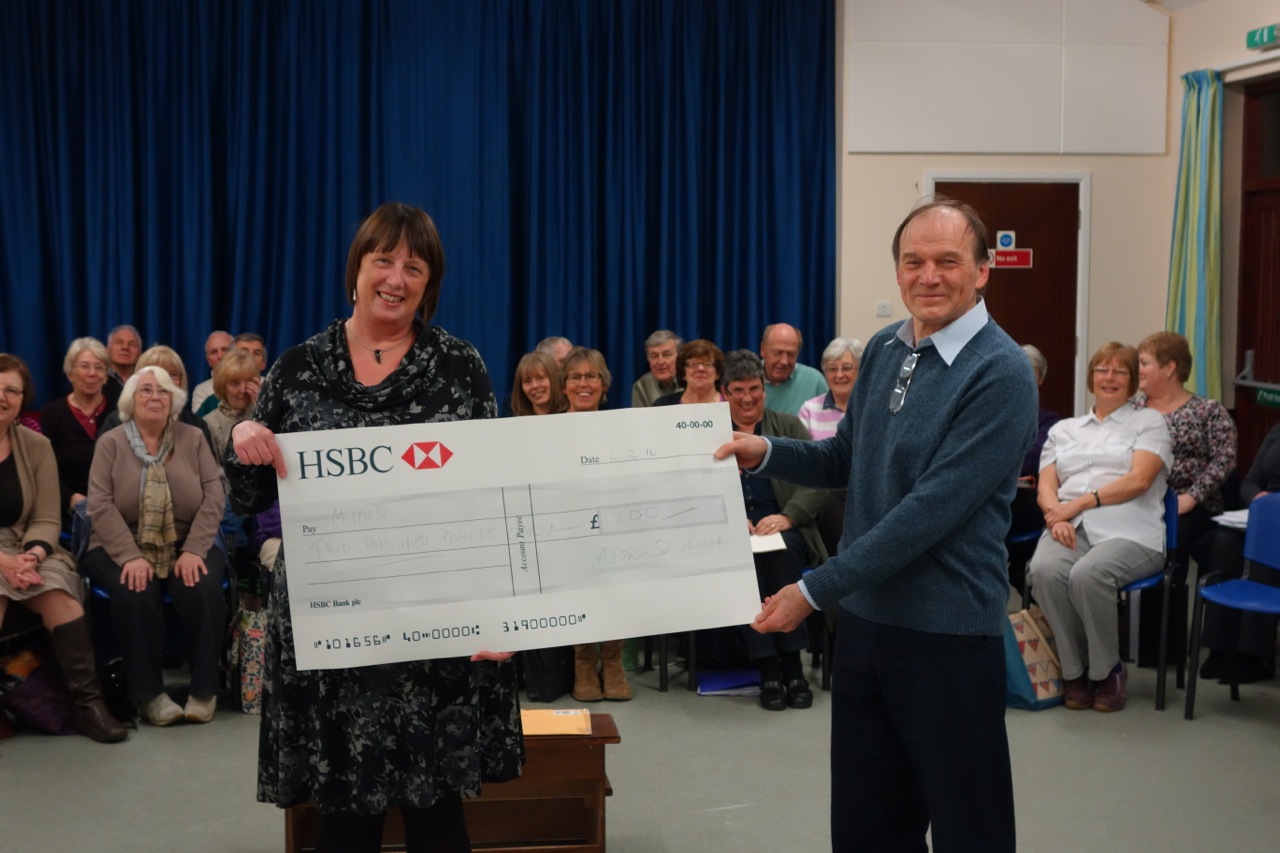 Mickleover Ladies' Golf Club have been
fundraising for the last year and today presented a cheque for £1520.00 to
Derbyshire Mind.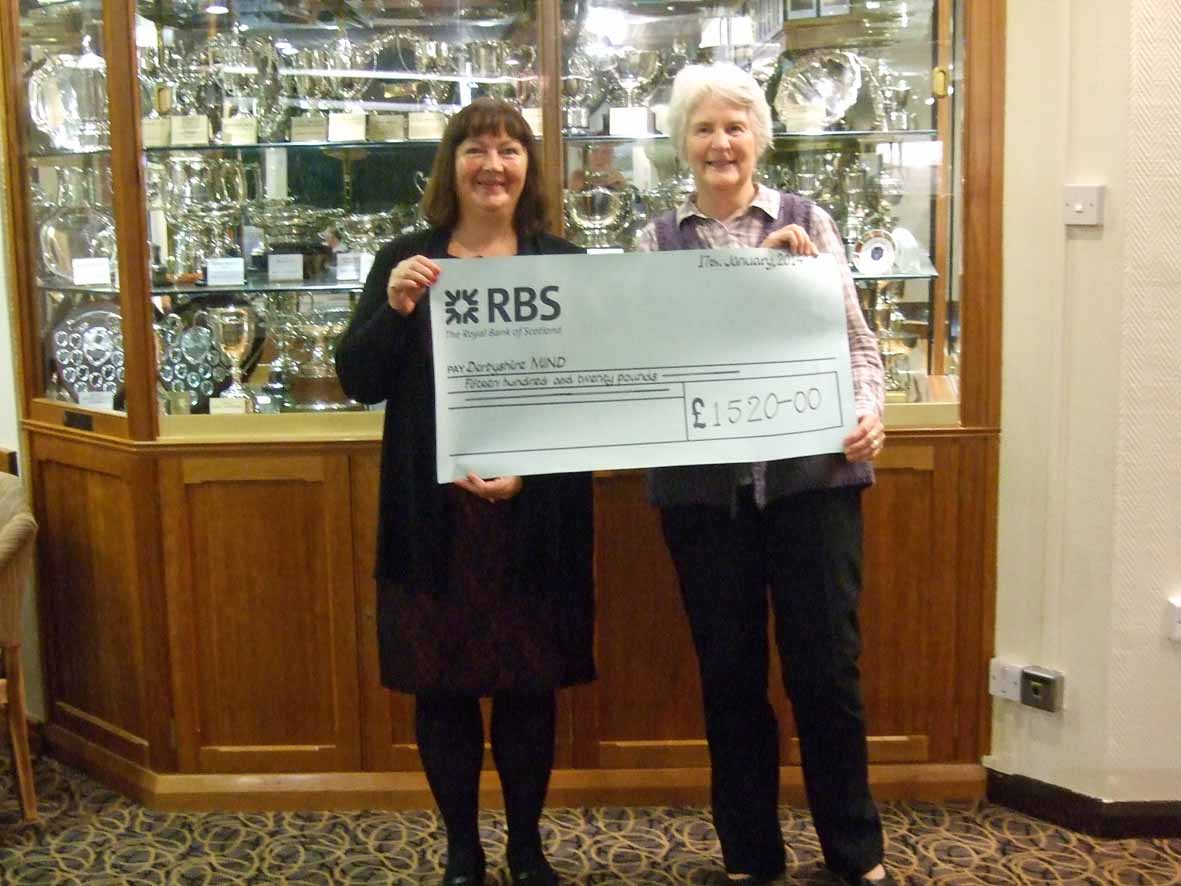 R3 East Midlands Women's Group Annual Dinner : –
Raised £700 for one of their chosen charities Derbyshire Mind.
Raise money
There are lots of ways you can support Derbyshire Mind ranging from sponsored events such as marathons, organising collection tins, hosting a pub quiz, a ball, a fete or golf day.
Leave a Gift – Will you?
So many people never get around to making a will, assuming that everything will go to their partner or children but this is not always the case. If you die without leaving a will rules dictate how your assets (property and money) should be allocated and this may not be what you would wish to happen. It is quite simple to make a will but using a solicitor will ensure that your will is a valid legal document.
Once you have provided for your family and friends you may wish to support Derbyshire Mind to continue it's invaluable work, please consider leaving us a gift in your will, and inform the people closest to you so that they are aware of your wishes beforehand. Leaving a gift to charity is one of the most tax efficient ways of giving as the gift will be deducted from your estate before inheritance tax is calculated, thus reducing the amount of tax to be paid to the state.
If you decide to support us then get in touch and we will do all we can to help!