MHAW21 // How Does Nature Support Your Mental Wellbeing?
15 May 2021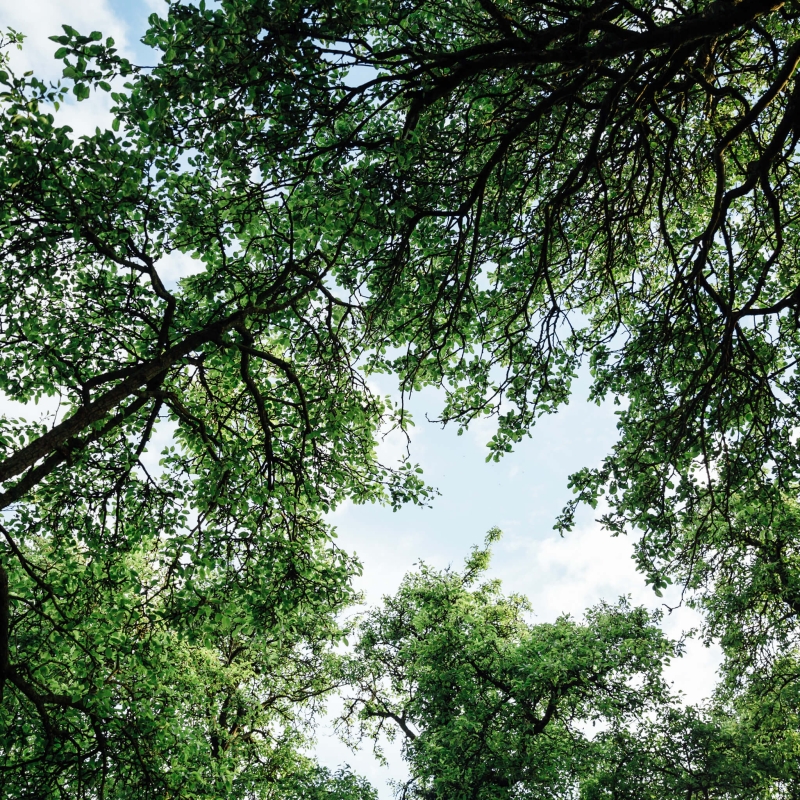 The theme for Mental Health Awareness Week 2021 is 'Connecting with Nature' and so we asked Derbyshire "How does nature support your mental Wellbeing"?
Jennie Derbyshire and Andrea Kemp from our partners Shift and Jog Derbyshire have both written wonderful blogs explaining how nature supports them and their wellbeing. – Do get a cup of tea and have a read!
"Drowning Out Nature" by Jennie Derbyshire, Shift
"How can you run without music on?" one of my friends regularly asks me, "I can't run without it".
Normally I shrug a non-committal response, blaming the fact I don't like having my phone on me and my old school wired headphones.
When we met for a run at the weekend the same conversation cropped up. "Here, you can share my music if you want", she offered. I hesitated. "Go on then", I accepted, taking the wireless headphone from her.
Off we went on a 10km run, returning to the usual post run buzz and cheerful chatter about how hard it was and how much our legs hurt.
"How was it?" my friend asked as I handed back the headphone. "I think I still prefer it without", I admitted. "Perhaps it's because you're just used to it", she mused. "Yeah probably", I responded.
What's the problem with music?
On the way home I gave it some more thought. Why didn't I like running to music? A few years ago, before I got back into running I used to go to the gym and I would run on the treadmill, headphones in, trying to pretend I was anywhere other than at the gym. I had a gym playlist and everything.
So what's changed? The environment.
I never really liked the gym. I went because I wanted to do something to keep fit but didn't really know what else I could do. I was young, had no family responsibilities and plenty of spare money to throw away on membership each month.
Fast forward a few years and things have changed. I'm married with two children and a lot less disposable income. I got into running outside again through work, joining Jog Derbyshire groups to hear their stories and eventually stumbling across one that went from the bottom of my road. It was free and about as local as it got. Perfect.
I guess this was the original reason I ditched the headphones. Going out with the group was more a social experience. Music was replaced with conversation and that's what I had become used to.
Connecting with the environment
The reason, I realised, that I wasn't particularly keen on the music was to do with feeling present in the environment I was running in.
With headphones in I couldn't hear the birds tweeting, I couldn't hear the wind rustling in the trees, I couldn't hear the stream trickling underneath the bridge as I ran over it. I couldn't hear any of that natural background noise that nature offers. And I missed the peacefulness of it all.
I missed hearing my feet pounding on the pavement, I missed the squelching noise as I ran through the mud, I missed the splash of the puddles as I tried – unsuccessfully – to dodge them.
I love running in the outdoors. It's got a freedom about it that you don't get from a treadmill. And that feeling you get when you've been out in dreadful weather and you come back in a jump in a warm shower is one of the best ever. I'd rather run in the rain than warm sun any day.
Thinking space
Running is one of the few times where my head is clear. I've always been a bit of an over thinker. My mind's usually analysing a past event, thinking I could have done something better, wondering what other people think. Or it's in planning mode. What do the kids need, what do I need to do at home, what fun things have I got to organise for the weekend to look like a good parent? Who do I need to contact about what? When does it need to be done by?
I don't know what it is about it but I don't think I've ever worried about anything whilst running.
Having music on took me back into my own head, focussing on what was there rather than what was around me.
So that's it for me and the headphones. I have to admit though, when I was on the last km, feeling like my legs were about to drop off and Eye of the Tiger came on, it did give me a little boost to reach the finish point."
What a wonderful message Jennie's blog gives us all!
"Reflecting in Nature – Hold me while I think" by Andrea Kemp, CEO, Shift
This phase of Covid seems harder to navigate than the others. Home-schooling, home-working, on-line board meetings, virtual life, quarantine; exhausting as it was, I could find a way of coping because we had to adapt and crack on. Finding our way back to the office, into communities and connecting as a team however is tentative, cautious and slightly nervy, feeling our way but without touching.
New energy is required as we embark on this next phase of so called 'recovery'. New ideas and freshness, yet I feel tired and a bit steam-rollered by the events of the past year. So, I have decided to take one day at a time, and to seek ways of nurturing myself and ourselves – as a family and a company.
Like many, walking, running and cycling have featured prominently in my activities during the pandemic and our dog has thoroughly enjoyed extended walks in the surrounding Derbyshire countryside. As I meandered through the fields and woods this morning listening to birdsong and looking into hedgerows at the blue tits hopping from branch to branch, I realised I've been thinking back over events of the previous days whilst soaking in the lush greenery and making my way round the hour-long loop. Walking in nature allows this to happen freely – reflection without limits, demands, outcomes or even purpose. It's as though the earth gently holds me while I think through problems, situations, questions or ideas and I often return to my back gate with clarity and a way forward. Making time for this each day has been and will continue to be key to staying well and energised. Mental Health Awareness Week has revealed the value of nature to me but is also something I try and put into practice daily.
We've intentionally used this in a work environment too, integrating outdoor 'thinking pairs' into team meetings and planning days. A chance to walk outside and wherever possible to be in green open spaces and amongst big skies. Maybe it's the fresh air and change of scenery which alters our perceptions and creates better spaces to think? I'm a huge fan of Nancy Kline's Thinking Environment and spend what some may see as a disproportionate amount of time creating conditions for high quality thinking. But faced with a table, chairs, four blank walls and stale office air or trees, paths, houses, grass, hedgerows, ponds, birds, squirrels and flowers I know where I would rather do my thinking. 
Happily, my children are also seeing the potential of nature to soothe and nurture their thoughts and thinking. Over lockdown we took to the hills regularly to talk about the struggles of living, learning and working in the same space and we'd often meet others doing the same. In a world geared increasingly around technology and screens I hope they continue to value all that nature offers for health and wellbeing.
When I discovered yoga and spiritual health several years ago, I was initially surprised to learn that it is the colour green which governs the heart, relating to love and nurture – I imagined red was the colour of love. Yet green is the energy of love and transformation, it is the colour of growth, life, and balance. Green helps relax muscles, nerves and thoughts so it makes perfect sense that walking in nature is soothing for both mind and body and helps us open up to ourselves and each other.
Wherever this phase of the pandemic leads us I am certain that nature and the outdoor environment will feature as both a guide and a blanket in which to wrap ourselves."
Thank you so much to Jennie and Andrea for sharing their personal wellbeing stories with us all!
For more information about Shift, visit their website here: https://shift-together.co.uk/
How does nature support YOUR wellbeing?