Mindful March Colouring Sheet
9 March 2021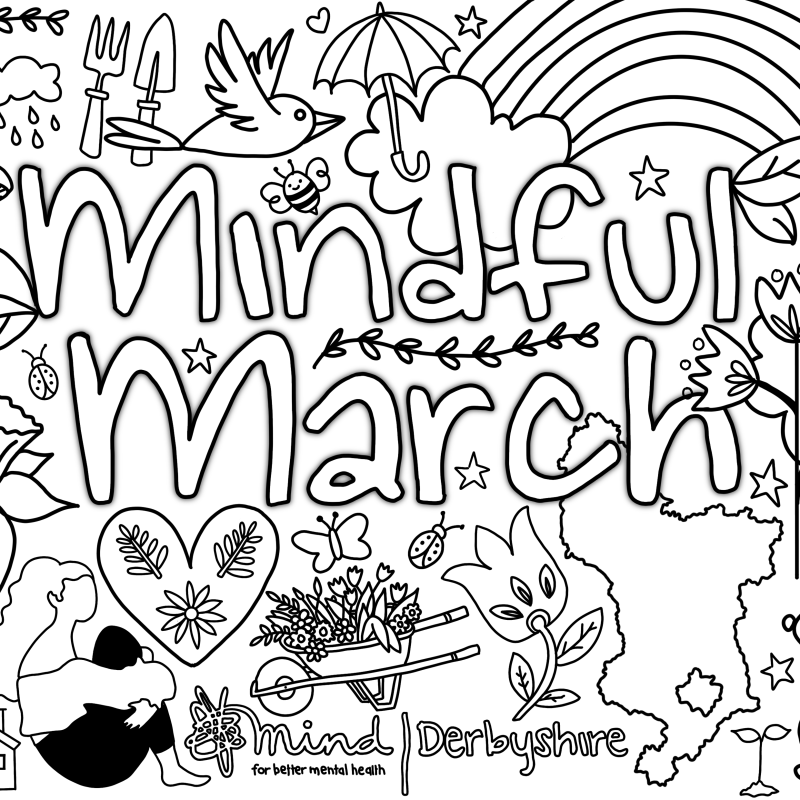 Download this Mindful March colouring sheet for yourself this March.
CLICK HERE TO DOWNLOAD THE HIGH QUALITY PDF FILE
Colouring is a wonderfully relaxing activity that can help your brain switch off after a busy day. It is also a calming quiet practice that helps you slow down and be mindful.

The Enjoying Derbyshire 'Mindful March' colouring sheet we have created for you includes lots of references to Spring and nature, and we hope you enjoy taking some time for yourself with this mindful activity.

If you finish your Mindful March colouring sheet, we would love to see a photograph! Just tag us in your photo on social media, or send it to us in a Direct Message on Instagram or Facebook.

Additional Challenge – Can you find and mark your town on the map of Derby and Derbyshire included in the colouring sheet?