Movement and Mindfulness – An Enjoying Derbyshire Course
4 February 2021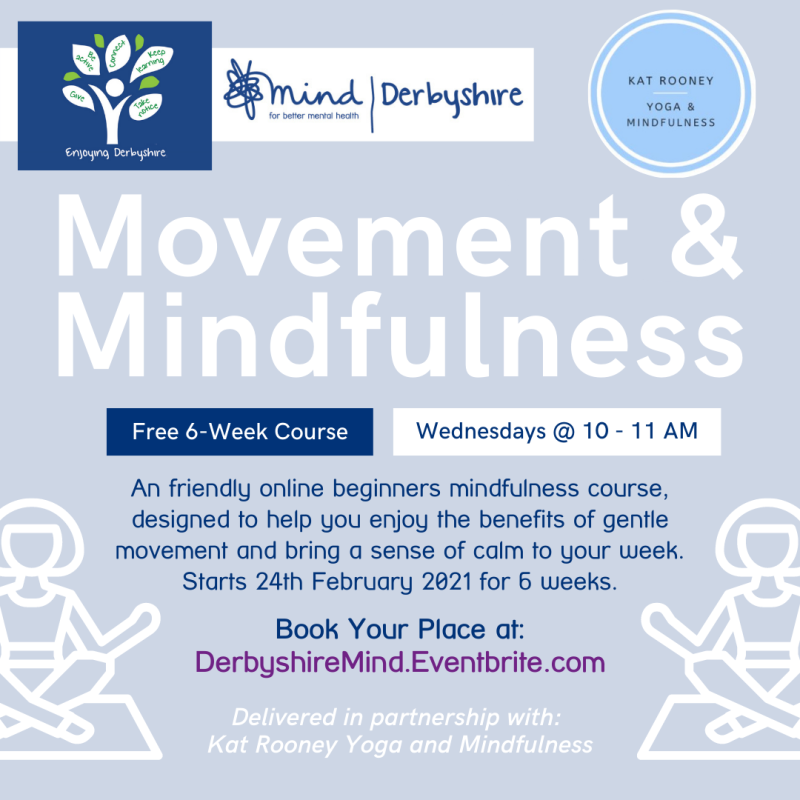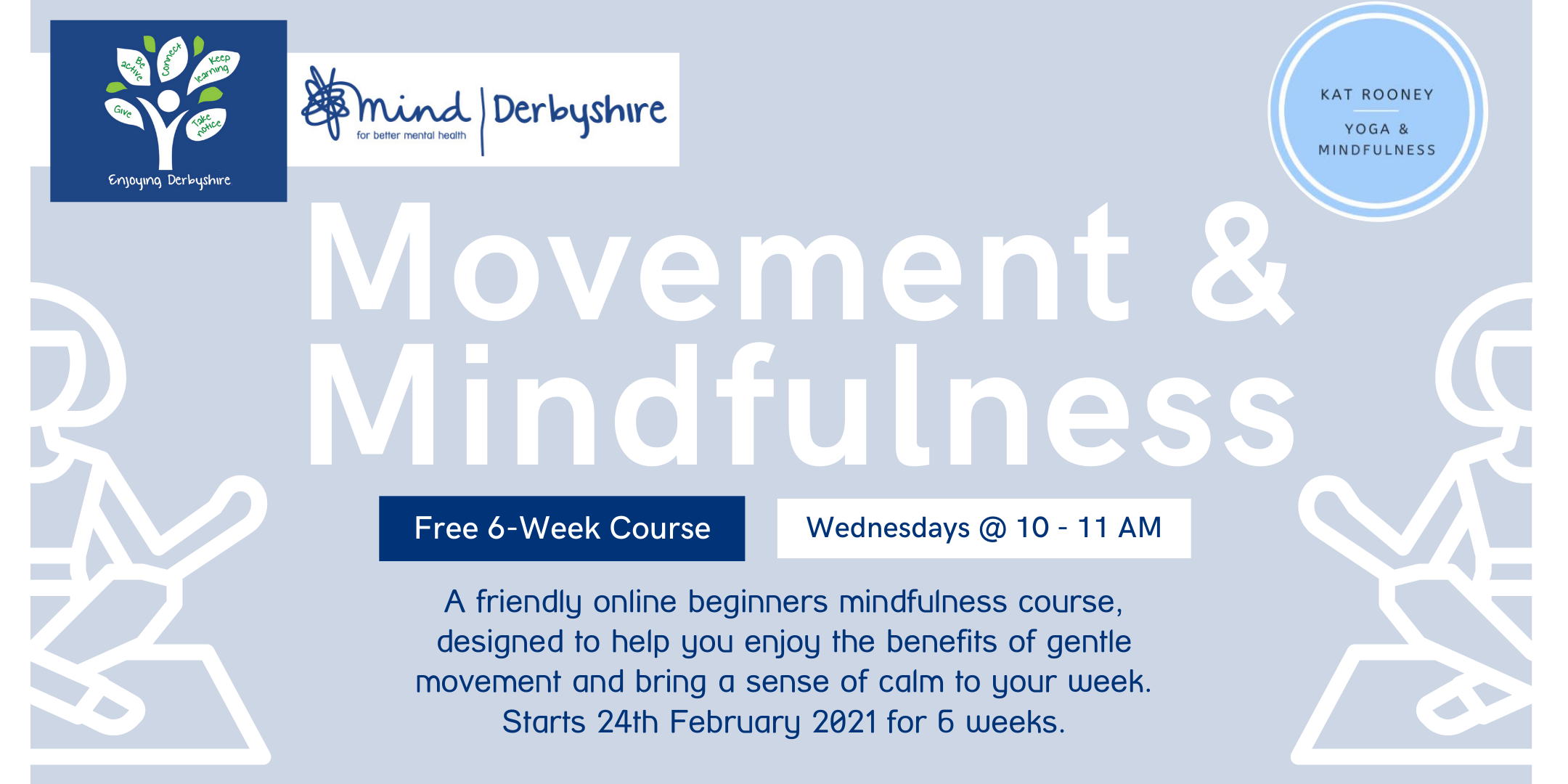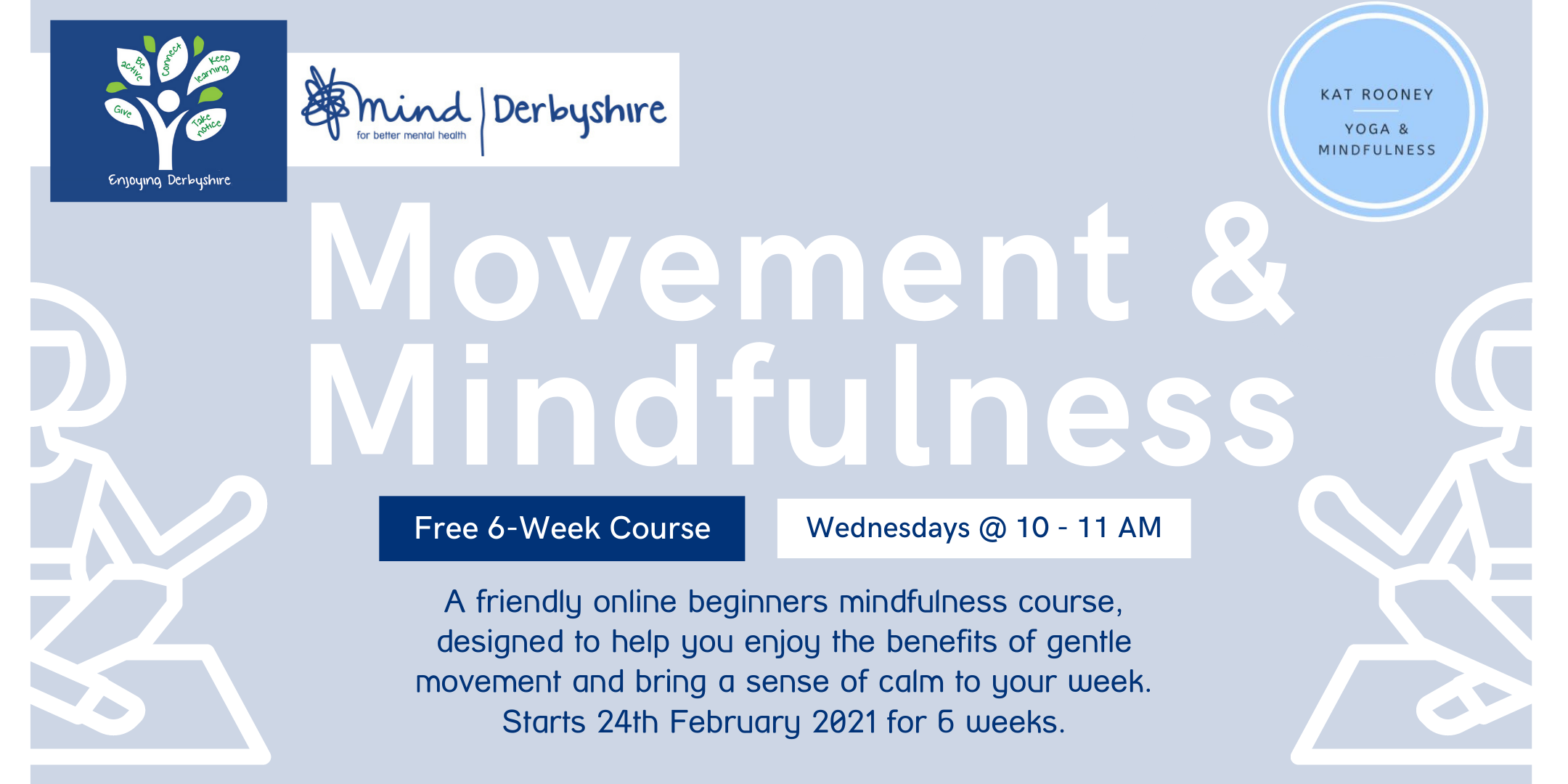 A friendly beginners mindfulness course, designed to help you enjoy the benefits of gentle movement and bring a sense of calm to your week! – A Derbyshire Mind 'Enjoying Derbyshire' course in collaboration with Kat Rooney Yoga and Mindfulness
About this Course:
Join us for some gentle movement, mindfulness, and much-needed relaxation from the comfort of your own living room!
This free 6 week online mindfulness course led by local Yoga and Mindfulness Teacher Kat Rooney has been specially designed for our Enjoying Derbyshire programme to help you enjoy the benefits of gentle movement and bring a sense of calm and happiness to your week! Each session with have a different theme which ultimately will provide you with a toolkit of calming grounding techniques.
You can join us for the full 6 week group course, or just for individual sessions, it's completely up to you!
Course Dates: Wednesdays: 24th Feb, 3rd Mar, 10th Mar, 17th Mar, 24th Mar, 31st March 2021
Time: 10-11am
Location: Online via Zoom
To Book Yourself A Place:
To book your free place onto this specially designed mental wellbeing course, just visit: Derbyshiremind.eventbrite.com
This friendly and enjoyable 6 week group is part of Derbyshire Mind's Enjoying Derbyshire community wellbeing programme and so is aimed at people living in Derby or Derbyshire with a mild to moderate mental health condition or who are currently feeling anxious, isolated, or low, particularly as a result of lockdown.
If you have any questions, please contact Derbyshire Mind on enquiries@derbyshiremind.org.uk
You can learn more about Derbyshire Mind and the Enjoying Derbyshire wellbeing programme by visiting: www.derbyshiremind.org.uk/wellbeing-programme
You can learn more about Kat Rooney and her approach by visiting her website: www.facebook.com/katrooneyyogaandmindfulness