Music of our Lives – A 4-week Enjoying Derbyshire wellbeing course
19 January 2021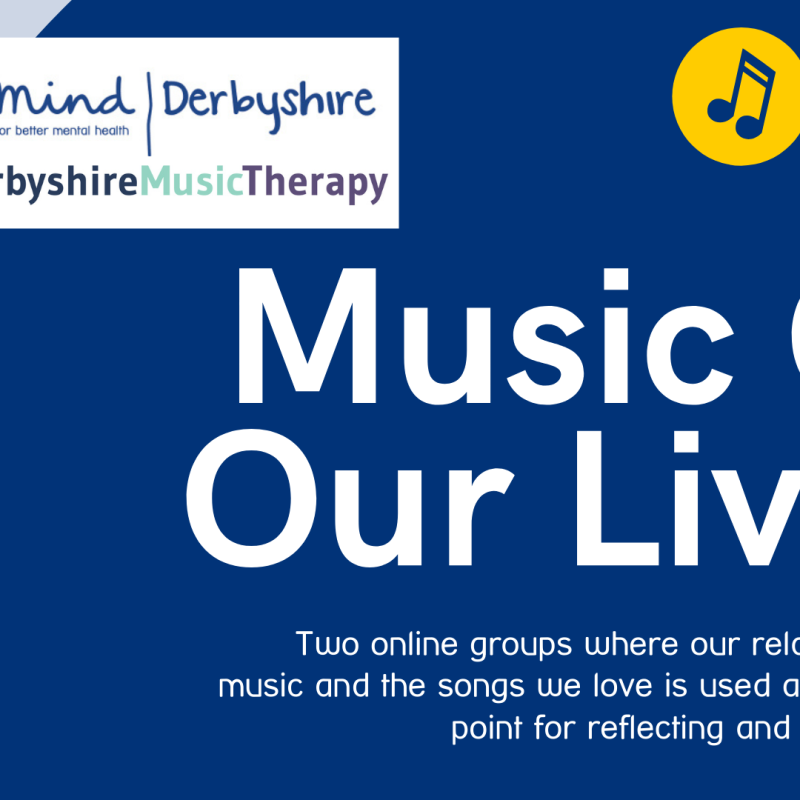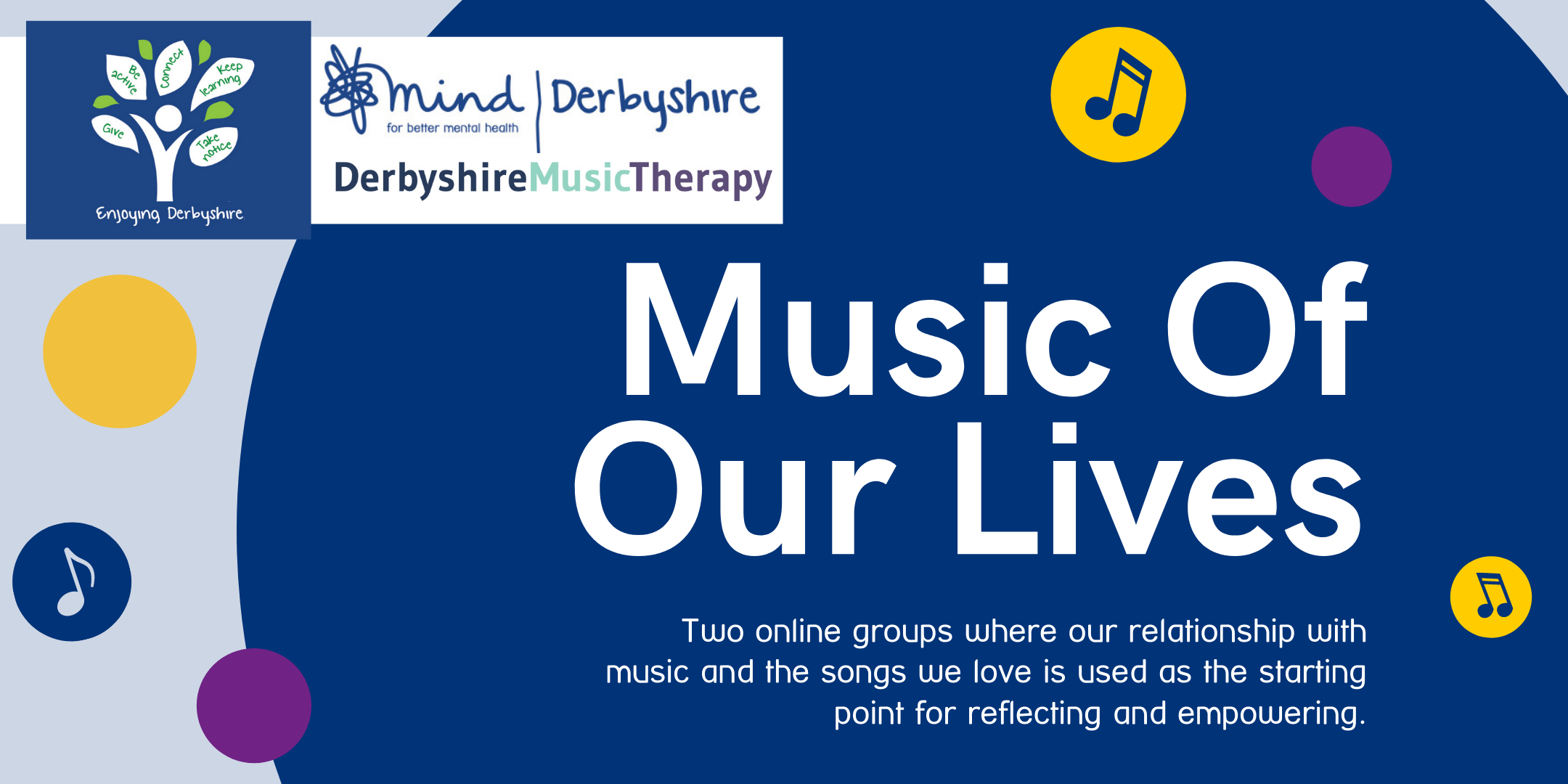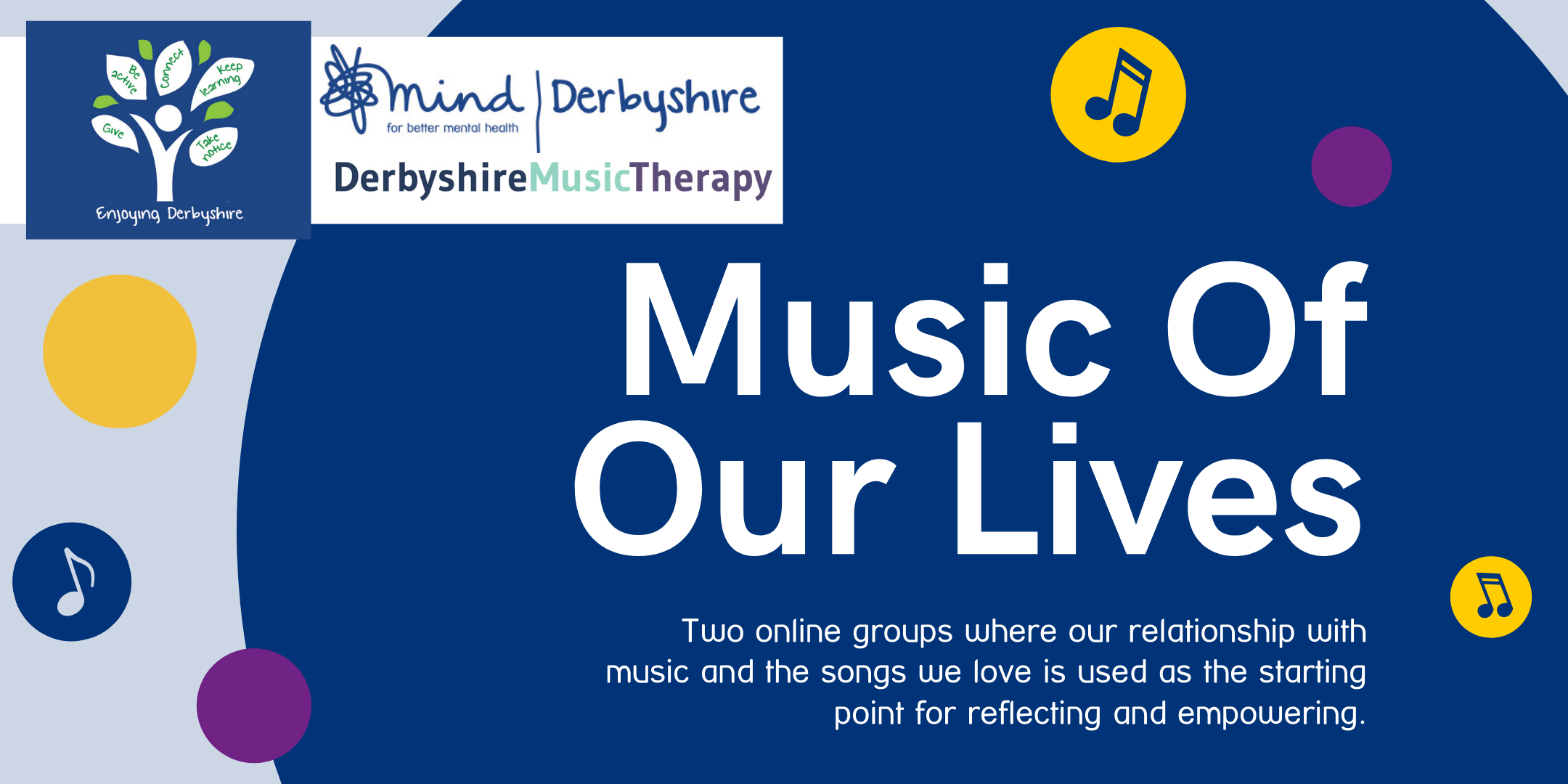 .
Music of Our Lives is a 4-week online wellbeing group where our relationship with music and the songs we love is used as the starting point for reflection.
An Derbyshire Mind 'Enjoying Derbyshire' course in collaboration with Derbyshire Music Therapy.
About this Course:
Music and song often captures how we are feeling or touches us emotionally at times when we need that support that words and talking cannot provide. In some cases music may be our only refuge, either due to loneliness and isolation or simply because music makes us feel understood when it seems nobody else can understand.
In this four week short course, music therapist Alex Blood from Derbyshire Music Therapy, will lead you on a journey into the music you love. Together we will explore how music can bring back memories, support us when we are feeling low, lift us when we are feeling happy, and how it brings us together as a community! Alex will facilitate the sharing and discussion of why music is supportive to us during times when we are not feeling so strong. During the session you will have the opportunity to share your experiences and talk about your own special pieces of music and song, as well as being offered recommendations or listening activities to carry out between sessions to reflect on next time.
Two Groups of this Course Are Being Run Together:
There are two groups running for this course, based on age, as we felt that these two different age groups would have different musical experiences and music memories which would work better if they were delivered separately. So we have group one running on Wednesday evenings, and group two running on Thursday mornings:
Group One is for the 18-50 year old age group and meets online on Wednesdays on these dates: 17th February 2021, 24th February 2021, 3rd March 2021, 10th March 2021 at 6.30pm – 7.30pm
Group Two is for the 50+ year old age group and meets online on Thursdays on these dates: 18th February 2021, 25th February 2021, 4th March 2021, 11th March 2021 from 10 am – 11 am
This friendly course is part of our Enjoying Derbyshire community wellbeing programme and so is aimed at anyone in Derby/Derbyshire who is currently feeling isolated or low, particularly as a result of this latest lockdown, or experiencing mild to moderate mental health problems such as anxiety and depression. Like all of our Enjoying Derbyshire courses, this course is free and is kindly funded though donations and fundraising.
To Book Yourself A Place:
To book a free place on one of these 4 week courses just visit: Derbyshiremind.eventbrite.com