Support from a Community Advocate
Here you can self-refer to our Community Advocacy service: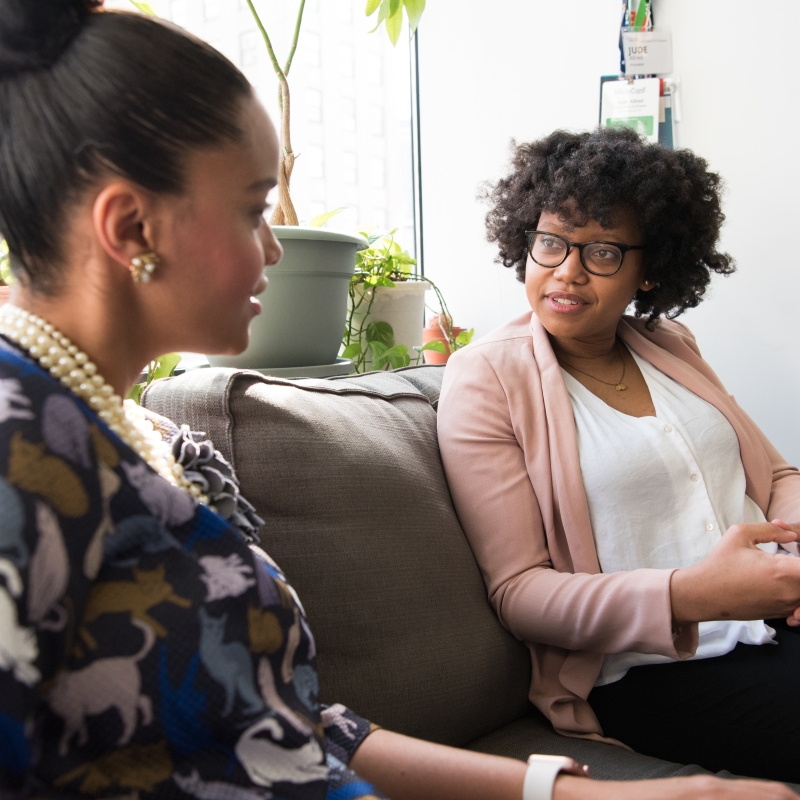 What is an Advocate?
Advocates can help you say what you would like and make sure you are being listened to
They can help you make choices
They can help you to understand information that is being given to you
They can help you prepare for meetings or appointments
They can help you to write a letter
They are on your side
They cannot make decisions for you
They cannot make other professionals change a decision that has been made but can help you to say why you do not agree with the decision
If you live in Derbyshire you might be able to access support from our Community Advocacy team. To find out more, including whether you might be eligible for the support of a Community Advocate and how to refer yourself or your relative to our team, please read the information below:
What can a Community Advocate support with?
Support you to speak with your GP or at a medical appointment
Support you to speak with Social Care
Attend Child Protection meetings with you
Help you to prepare for a medical assessment. For example, a PIP assessment, and go with you if you would like
They can help you to write letters to other organisations
They can help you to say how you feel about your care or treatment
What can't a Community Advocate support with?
They cannot fill out forms for you
They cannot give you any legal advice
They are not able to give counselling
They cannot help to write a will
They cannot drive you to a meeting or appointment
N.B. If there is an issue that an advocate cannot help with they will try to help you find an organisation who can.
Can I have a Community Advocate?
This service is available to Derbyshire residents aged 18 or above including people with learning disabilities, mental ill health, physical or sensory disabilities, people with Autism or Asperger's and older people. The service is free.
Make a Referral:
If you would like to refer yourself (or your relative) to our Community Advocacy team please complete this online Referral Form:
Community Advocacy Referral Form
What Happens Next?
After you have completed the online referral form, you will be allocated to an Advocate who will contact you in your preferred way, either by phone, email or letter. Then they will book a time and place to meet with you.
If we first need some more information to help us better understand your referral, our Advocacy Administrator will get in contact with you.