Update about 'Crisis Cafes' in Derby and Derbyshire
30 March 2023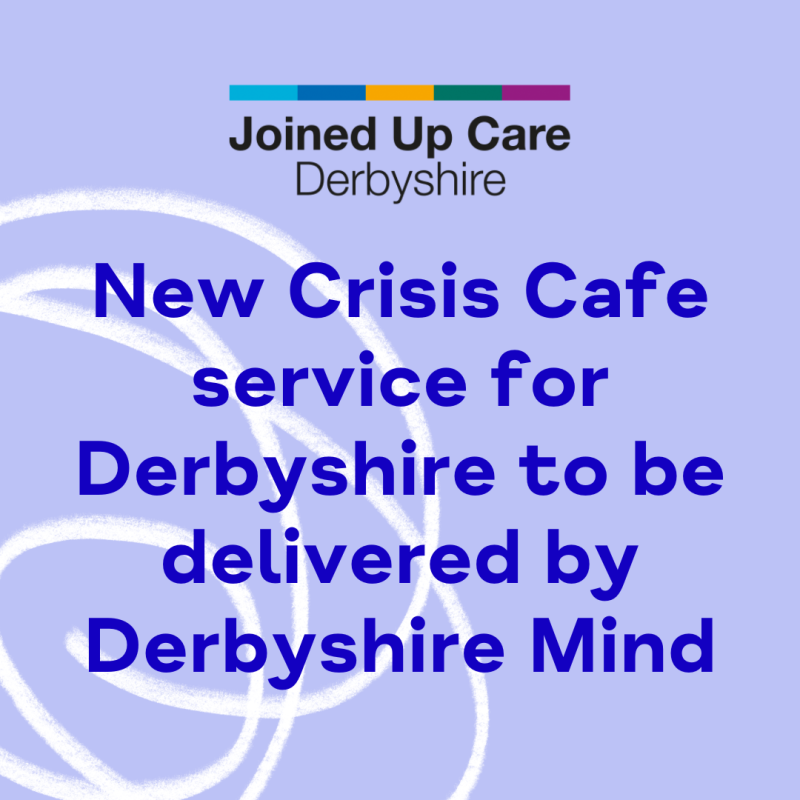 "Just to share the good news about the next steps for the 'Crisis Cafes'- out of hours community mental health drop-in services.
You may be aware that Derby and Derbyshire ICB launched a tender process back in October 2022 to identify a preferred provider for three cafes to be situated in Buxton, Ripley and Swadlincote. The aim of the cafes is to provide a safe place where people can access support based on their individual needs including listening and safety planning. The cafes are part of a wider programme of activity that aims to reduce the need for people to attend hospital Emergency Departments when they are experiencing immediate mental health needs.
Derbyshire Mind will be delivering this service in all three geographical areas. They will be partnering with Zinc in Buxton, and will be working to identify a partner/ community organisation to work with in the other two areas.
The 'cafes' will start to be available from the summer onwards, with Buxton expected to be the first café to be open, and the services in Swadlincote and Ripley will be available towards the end of 2023.
"We are very excited about the opportunity to offer safe and welcoming non-clinical alternatives to attending A&E to residents across Derbyshire. We are proud of our delivery model that sees us working in partnership with local community organisations, combining the expertise of both our organisations." – Jenny Ryan, Business and Operations Manager, Derbyshire Mind.
We are really grateful to Derbyshire Mind for their flexibility and innovation, and all their hard work in pulling this work together.
A number of Crisis Café service job opportunities are being released over the next weeks – Please visit www.derbyshiremind.org.uk/careers for more information and to apply."
Written By: Jenny Appleby, Joined Up Care Derbyshire